Continuing Education Event:
CEU accredited training courses and seminars for health professionals and care partners.
Join us April 8 for an interactive full-day virtual continuing education event to explore effective strategies and approaches for caring in every stage of dementia! The workshop will guide learners to develop refined observational and analytical skills to recognize the hallmarks of early, moderate, and late-stage dementia. Learners will gain skills in matching their own care approaches to the person with dementia's and care partner's needs at each stage according to their abilities and strengths.
Keynote speaker: Jacquelyn Revere, @MomofMyMom
Through her incredible social media videos, Jacquelyn shares the joys and challenges of being a young dementia care partner for her Mom, Lynn. The event includes presentations from Memory Care Home Solutions clinicians, insight and advice from people living with dementia and their care partners on best practices, and from an interdisciplinary group of experts including:
Dr. John Morley, an internationally recognized geriatrician expert with Saint Louis University, on best practices for living well in early-stage dementia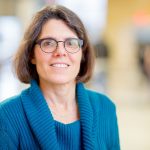 Dr. Michelle Schultz with VNA Palliative Care, on support and resources in achieving high-quality care in late-stage dementia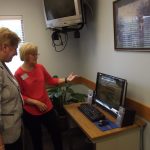 Stacey Rhodes, Adult Day Director and Programming Expert with St. John's Community Care, on effectively engaging people living with dementia with activity in moderate stages of the disease to reduce challenging behavioral and psychological symptoms of dementia and improve wellbeing
Course Objectives
Learners will identify stages of dementia according to functional needs and behavioral symptoms.
Learners will evaluate the benefits of nonpharmacological, behavioral, and lifestyle changes to maximize functional abilities at each dementia stage.
Learners will describe effective combinations of multi-modal helping techniques to maximize quality of life for persons with dementia and their care partners at each dementia stage.
Learners will use a structured and organized approach to identify needs and appropriate resources for persons with dementia and their care partners at each dementia stage.
Learners will recognize the value of promoting well-being of care partners at each dementia stage.
Event registration includes participant access to a Dementia Hacker Chat Drop-in session on April 29th @ 12 PM CST with clinical experts to brainstorm and discuss their experiences in applying the strategies and refining approaches. 

Course approval applications are being submitted for six hours of continuing education credit for nursing home administrators, physical therapists, physicians, psychologists, occupational therapists, speech therapists, and social workers. Early bird pricing is available until February 1st for the six-hour continuing education event, which includes the follow-up Dementia Hacker Chat Drop-in Session. Special pricing is available for groups, students, and family care partners. For questions, please contact Amy Sobrino at asobrino@memorycarehs.org.

Memory Care Home Solutions is proud to offer this event in partnership with Saint Louis University & the Gateway Geriatric Education Center.