Outreach & Education
MCHS is a Gateway to Important Resources in Dementia Care
Outreach & Education
MCHS is a Gateway to Important Resources in Dementia Care
Check out our YouTube for MCHS' resource videos!
National Resources
Your journey of caregiving shouldn't be traveled alone.
Contact us at Memory Care Home Solutions for more information about our free care partner training programs.
Please visit our favorite resources for more information and helpful tips on care partner and dementia issues.

Alzheimer's Association
Formed in 1980, the Alzheimer's Association advances research to end Alzheimer's and dementia while enhancing care for those living with the disease. The website provides a wealth of information on local resources, brain health, the 24/7 Helpline, and ALZConnected online message boards.

AARP – Caregiving Resource Center
This special section on the AARP website devoted to caregiving offers free care partner guides and checklists on a variety of topics, including transitioning between care settings. There is also a lookup of various providers by zip code.
National Alliance for Caregiving
Established in 1996, the National Alliance for Caregiving is a non-profit coalition of national organizations focusing on advancing family caregiving through research, innovation, and advocacy.

National Council on Aging
NCOA is a trusted partner for people aged 60+ to meet the challenges of aging—and a powerful advocate for those who are struggling. Founded in 1950, they are experienced leaders in developing practical, creative solutions to help older adults age well.

Video Caregiving from Terra Nova Films
This website is dedicated to "streaming" visual educational material to family care partners and hosts a large collection of "how-to" videos on dementia care strategies. The videos are short, simple and direct, and accessible at any hour of the day or night.

Alzheimer's Foundation of America
Memory Care Home Solutions is proud to be a member organization of the Alzheimer's Foundation of America (AFA)! AFA has a mission of improving quality of life for people with dementia and their care partners. Check out current and past editions of the AFA Care Quarterly, and sign-up for a free individual subscription to this insightful and practical publication.

Family Care Partner Alliance
Their services, education programs and publications are developed with care partners' expressed needs in mind, to offer real support, essential information, and tools to manage the complex and demanding tasks of caregiving.

The Association for Frontotemporal Dementia
AFTD is dedicated specifically to improving the lives of families coping with Frontotemporal Dementia and advancing research into treatment and a cure. FTD and related disorders are less common than other types of dementia, and this organization in an invaluable support to those affected.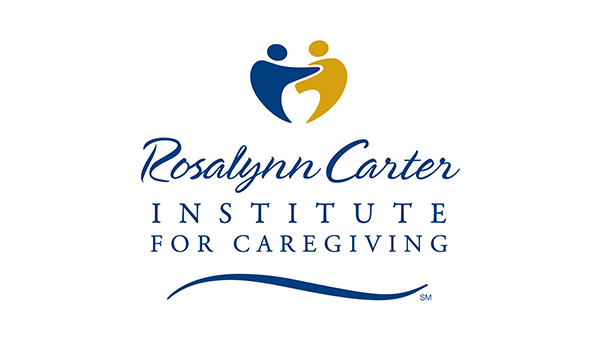 The Rosalynn Carter Institute for Caregiving
This organization's goal is to support care partners– both family and professional- through efforts of advocacy, education, research, and service.
Education
Podcast
Publications
Evidence-based Peer Reviewed Article #1:
Supporting Family Care Partners of Persons With Dementia in the Community: Description of the 'Memory Care Home Solutions' Program and Its Impacts
COPE:
A biobehavioral home-based intervention and the well-being of patients with dementia and their caregivers: The COPE randomized trial
New Ways of Better Days:
The Tailored Activity Program to reduce behavioral symptoms in individuals with dementia: Feasibility, acceptability, and replication potential
Skills2Care:
A randomized, controlled trial of a home environmental intervention: Effect on efficacy and upset in caregivers and on daily function of persons with dementia
Maintenance of Efforts of the Home Environmental Skill:
Maintenance of effects of the home environmental skill-building program for family caregivers and individuals with Alzheimer's disease and related disorders