Memories & Melodies 2020
Save the Date
Wednesday, October 21, 2020
The Ritz Carlton
St. Louis, MO
Memories & Melodies 2020
Save the Date
Wednesday, October 21, 2020
The Ritz Carlton
St. Louis, MO
2019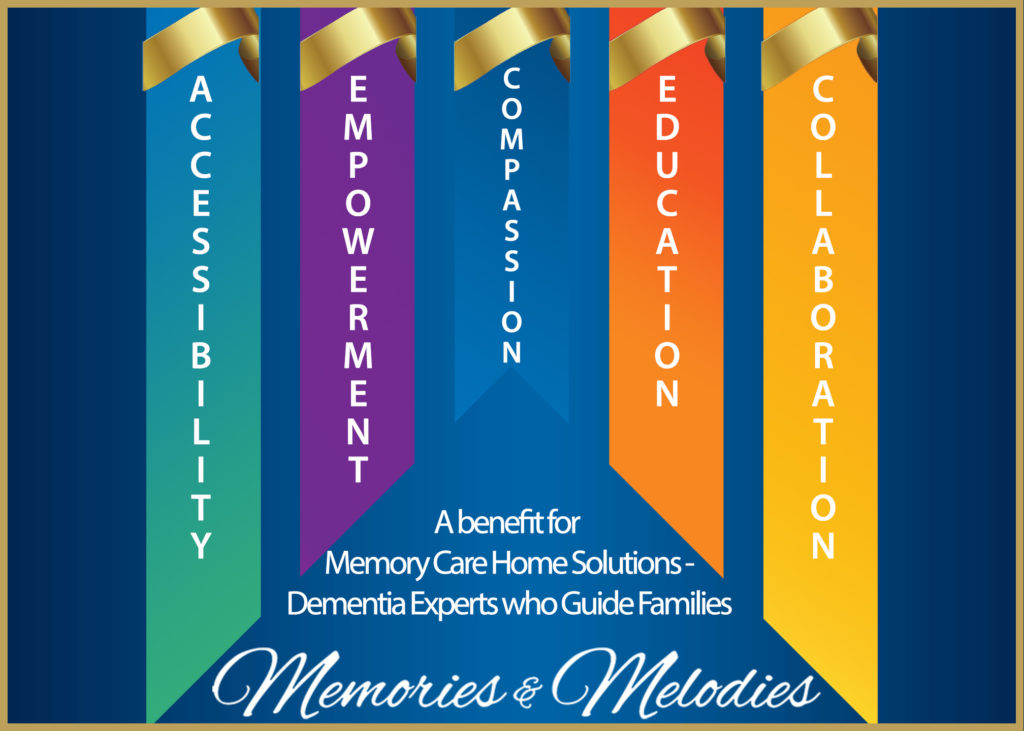 Wednesday, November 6th was a beautiful evening full of music, information and celebration with more than 380 supporters who attended Memories & Melodies. We recognize the extraordinary leadership of our honorees William A. Peck, MD, Vicky Fraser, MD and Steve Miller, MD.
Memory Care Home Solutions serves more than 30,000 families and seniors annually through dementia care programs and care partner education and support. Quality of life is improved for these individuals thanks to the generosity of our wonderful sponsors and donors. Thank you, again, for participating in our event. We are grateful for your involvement and generosity.
Missed the event? You can still show your support today!
2019 Alzheimer's Community Service Award Recipients:
Steven Miller, MD and Vicky Fraser, MD
Dr. Steve Miller serves as Cigna's Chief Clincal Officer, leading all of the company's clinical policy, quality, and performance efforts. He formerly served as Senior Vice President and Chief Medical Officer for Express Scripts. Steve has been essential to the growth and planning process of MCHS as an Advisory Council member. Steve served as Vice President and Chief Medical Officer for Barnes Jewish Hospital, alongside Lifetime Achievement Award Recipient Dr. William A. Peck.
Dr. Vicky Fraser serves as Adolphus Busch Professor and Chair, Department of Medicine at Washington University School of Medicine, St. Louis. She has experience developing and implementing interventions to improve health care outcomes in multiple clinical settings. Fraser has offered invaluable credibility and council to MCHS' programs, vision planning and connecting MCHS with health professionals in the region.
Steve and Vicky active supporters of MCHS and have been a part of the strategic planning and leadership team since 2002.
2019 Lifetime Achievement Award Recipient:
William A. Peck, MD
William A. Peck, M.D., formerly the Alan A. and Edith L. Wolff Distinguished Professor at Washington University in St. Louis and recently retired as the Director of Washington University's Center for Health Policy. Internationally recognized for his leadership in medical education and research, Dr. Peck concluded 14 years of service at Washington University as executive vice chancellor for medical affairs, dean of the School of Medicine in 2003. Dr. Peck served as chair of the Association of American Medical Colleges and of its Council of Deans, and is a frequent spokesperson on scientific and health policy issues. Dr. Peck graduated from Harvard College, then earned his MD from the University of Rochester. In 1976 he was recruited to Washington University as the John E. and Adaline Simon Professor of Medicine. The author of more than 100 publications, Dr. Peck is known for his research on bone and mineral metabolism and his studies on the cause of osteoporosis. He was founding president of the National Osteoporosis Foundation and has served as president of the American Society for Bone and Mineral Research. Among Dr. Peck's many honors is election to the Institute of Medicine of the National Academy of Sciences and a honorary Doctor of Science degree recipient from the University of Rochester. Dr. Peck serves on the boards of TIAA-CREF Trust Company, Allied Health Care Products, Centene Corporation's Health Policy Advisory Council (Founding Chair), Anvita Health's Advisory Council (Founding Chair) and the St. Louis Regional Chamber & Growth Association. He also served on the Institute of Medicine's Committee on Redesigning Health Insurance Benefits, Payment and Performance Improvement Program and on the Board of Research!America (Vice-Chair). He became the Founding Chairman of the Board of Innovate St. Louis in 2006.
Honoree Committee